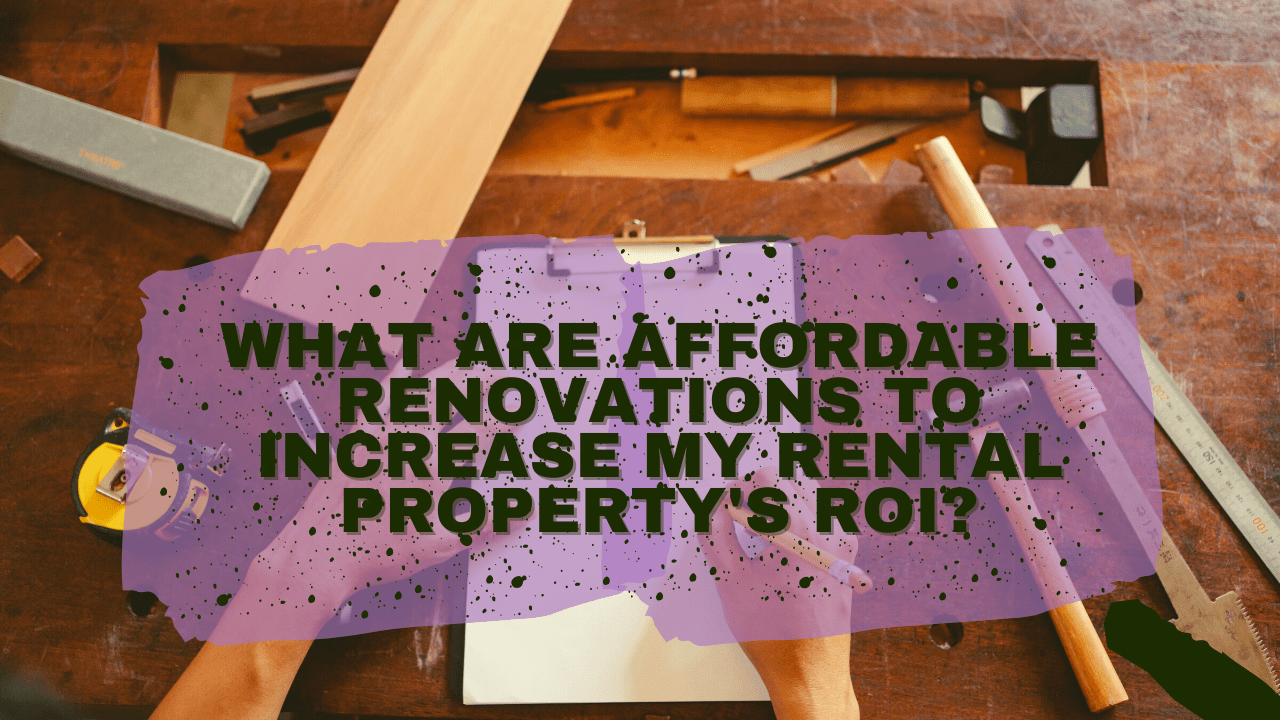 Good tenants are looking for well-maintained homes that are modern, comfortable, and attractive. When you're willing to invest a bit of money in making cost-effective upgrades and updates, you can increase what you earn on your Healdsburg rental property. The high-quality tenants you attract will accept higher rental amounts, and you'll also increase the overall value of your property. 
You don't want to over-spend, however. There's no need to install a wine cellar or add three new rooms. Instead, focus on simple renovations that will work best for you without requiring a huge budget. 
We have some ideas.
Start with Fresh Paint and Lighting
The paint needs to be perfect before you have a tenant move in or place your property on the rental market. Tenants won't want to see scratched paint, faded paint, or sloppy touch-up work. Invest in painting entire walls instead of small sections where there might have been nail holes or scuff marks. This will ensure the entire property looks clean, bright, and cohesive.
When you're choosing paint color, remember it doesn't always have to be stark white. Keeping the shade neutral is important; it may be difficult to attract tenants when your walls are orange. However, you can choose an eggshell color or a beige that keeps things neutral without being the same boring white paint that most rental properties have. 
Check your lighting as well. Changing light bulbs is an obvious checklist item before you rent out your home, but you'll also want to make sure the lighting is bright and well-placed. Bathroom and kitchen lighting is especially important. 
Trade Carpet for Hard Surface Flooring
Carpet still works in the bedrooms, as long as it's clean and without stains or tears. However, in the living spaces you may want to consider upgrading to a hard surface flooring. It's easier for your tenants to clean and maintain, and your rental value will go up when you install tile, hardwood, or even laminate floors. 
This will make your turnover process easier as well. Instead of scheduling carpet cleaners or tearing out the existing carpet, you'll simply need to clean and inspect the hard surface flooring. It's durable and more attractive. There's a lower risk of allergens, and that's attractive to good residents.
Focus on Kitchen and Bathroom Spaces
If you're going room by room to decide what types of upgrades you want to make, focus on the kitchen and the bathrooms. These are the spaces tenants are going to really look at because it's where they typically spend most of their time. 
In the kitchen, evaluate your appliances and if they're old or worn, replace them. Consider stainless appliances and energy-efficient refrigerators. Tenants will pay more rent for an upgraded kitchen. 
Bathrooms are important, too. They should look clean and modern. Remove any old, worn, or stained showers and replace flooring that's peeling or scratched. Even installing new hardware like faucets and drawer knobs can give the space a huge and value-added makeover. Bathrooms are small spaces designed more for functionality than aesthetics. But, no tenant wants to take a shower in a stained and worn bathtub. Tile is great for a bathroom upgrade as well. 
It's also a good idea to look at your landscaping and curb appeal. That's where the first impression will be made, and you want tenants to feel good about your Healdsburg rental home before they even walk through the door.
If you'd like some help making good choices on renovations and upgrades, please contact us at Healdsburg Property Management. We can help you earn more on your rental property without spending too much of your hard-earned money.
Healdsburg Property Management manages single-family homes, duplexes, four-plexes and multi-unit properties of up to seven units throughout Sonoma County's Wine Country, including Healdsburg, Windsor, Northern Santa Rosa, Cloverdale and Forestville.