Earn Additional Income with Client Referrals
We specialize in property management, not in sales.
You hold onto your client for future sales while earning a referral commission.
How Our Referral Program Works
1. Simply complete the form at the bottom of the page.
2. We call your client within one hour of receipt.
3. We pay you $500/door for every signed property management contract.
Why Refer Clients to Us?
The benefits of a partnership with Healdsburg Property Management/Wine Country Life Vacation Homes are many:
Future sales are secure
Minimize your Financial Risks – Let us advise your client of rapidly changing tenant laws in California and keep them compliant with Fair Housing Guidelines
We create detailed tenant contracts for your clients and a referral agreement for you. Experience peace of mind knowing you are with a trustworthy team
Protect Your Reputation – Don't risk losing them to realtors disguised as property management companies, waiting to capture a future sale
Ready to Make More Money? Let's Get Connected!
We rented the property called "La Bonita" in Santa Rosa from Healdsburg property Management. They were friendly and responsive. Furthermore, the price of the property was reasonable and the property itself absolutely beautiful! … The place was a slice of heaven surrounded by wineries and I would recommend the experience to anyone wanting a great getaway for a group of people.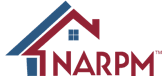 Healdsburg Property Management
Our Location
347 Healdsburg Ave Suite K
Healdsburg, CA 95448