Contact Healdsburg Property Management
We are waiting to hear from you.
Contact us at Healdsburg Property Management if you have questions about our leasing services, management services, or best practices. Let us know if you have questions about how much rent you should be charging. Talk to us if you're dealing with a terrible tenant and you need a bit of help.
Wherever you are in your rental process and your career as a landlord, we're here to step in and provide as much or as little assistance as you need.
We're your property management resource in Healdsburg and throughout Healdsburg.
Contact us for help with your single-family rental home. If you're thinking about buying a property to rent out, we'll tell you how much you can expect to earn in rent. If you're moving out of your home and you don't want to sell it, we'll help you make the necessary repairs and updates to prepare it for the rental property. If you've inherited a home and you don't even know where to start, we'll explain what to expect.
Healdsburg Property Management is your solution.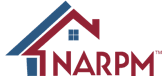 Healdsburg Property Management
Our Location
347 Healdsburg Ave Suite K
Healdsburg, CA 95448