Healdsburg Property Management
Welcome to our community. Healdsburg, a small country within a state, offering a little something for everyone: Ocean, Vineyards, Wineries, Russian River, Lake Sonoma, Farmers' Markets, Boutique shopping, Luther Burbank Center for the Arts, Hiking, Canoeing, Kayaking, U-pick farms, Artisan Farmers . . . Come live in our community!
MARKETING
Strategic Placement on dozens of prioritized internet sites.

Read More »
Professional photos and videos. Real Estate Agent Referral program. Multiple Listing Service Commission sharing. Social Media strategies. Showing times selected by interested residents. In-person showings make certain your property will not end up with unauthorized persons.
TENANT SCREENING
Automatic pre-qualification and screening before property showing.

Read More »
Fairly and evenly applied qualification guidelines to each applicant including minimum FICO scores, proof of income, employment and rental references. You can find our rental application here.
RESIDENT PLACEMENT
The latest contracts and addendums…

Read More »
…using a combination of forms from the California Association of Realtors, California Apartment Association, and additional clauses from legal professionals. Certified funds or cash for move in monies. Move-in Statements completed by the tenants insure no mistakes on the way out or excuses "that was already there."
PROPERTY MANAGEMENT
Open communication. After hours text/contact number…

Read More »
…for 24/7 availability in case of emergency. Insurance available for rent assurance, generally 2% of the rent. Periodic property assessments, generally once per year. Monthly drive by viewing. Analysis at lease renewal for current market rent.
MAINTENANCE
After hours text/phone line…

Read More »
…for emergencies, email via Property Meld helps maintenance coordination is done efficiently and quickly. Limits per property management agreement applied. Follow up with residents to insure satisfaction.
FINANCE
Transparency in owner statements, rents…

Read More »
…repairs via online portal with Appfolio software. Property owners can access any time to review or print when needed. End of the year 1099 produced for taxes.
Carefully & Expertly Managing Your
Sonoma County Properties for You
Healdsburg Property Management has been operating for over twenty years in both economic downturns and boom periods. We are members of the California Apartment Association, California Association of Realtors, and The National Assoc. of Residential Property Managers. These three organizations are at the forefront in Sacramento working with legislators and continuing education. We offer unparalleled expertise in the changing landscape of Landlord/Tenant laws in California.
We are all about developing and continuing relationships.
Community.
Charity.
Family.
Contributing rather than taking.
Our clients are not a statistic in a numbers game as can happen in large companies.
Full-Service Sonoma County Property Management
and Resident Placement
Serving North Central Healdsburg, Cloverdale, Geyserville, Healdsburg, Windsor, Forestville, Sebastopol and Northern Santa Rosa/Mark West.
Covid-19
Rent Control
Just Cause Eviction
Eviction Moratorium
What does it all mean? What are your rights as a rental property owner? Do you have any? What is your property worth on the current rental market? We offer a rental analysis free. How long is the well-priced property staying on the market before renting?
Contact us and we'll walk through all of your questions and concerns – maybe even in areas you hadn't thought of!
Find out the rental value of your property!
Understanding your property's rental value is critical to your success. While every landlord wants to earn as much as possible, we know it's important to understand the market and price your home in order to attract the best tenants quickly. You don't want a bad tenant in your home just because they're willing to pay more. Price your home right.
We can help. At Healdsburg Property Management, we take a data-driven approach to establishing your rental value. We look at your property and we compare it to your competition. We factor in things like condition, size, and location. We deliver a price that drives up your ROI.
Our experience renting a house through Healdsburg Property Management was fantastic! Pam was always reachable and willing to help us, not only during the booking process but also giving us recommendations on places to visit.
I highly recommend them as they went the extra mile to make our trip to Napa a great experience!
Healdsburg Digital Magazine & Directory
Healdsburg Property Management Loves its Tenants
We provide outstanding homes to outstanding tenants. The people who rent from us know that they aren't just living in a property – they're creating a home. And we support them every step of the way.
Current Tenants
Current tenants know that we're accessible and responsive. Whether it's help with school district requirements, a question about lawn care, or inquiries about maintenance, we are available by phone or by message. We're here to make sure our tenants have an excellent rental experience as well.
Future Tenants
If you're looking for a home in Healdsburg, Windsor, Santa Rosa, Geyserville, or Cloverdale, get in touch with us. We represent beautiful single-family homes in desirable neighborhoods with all of the comforts and amenities you're looking for.
Check out our available rental homes in Healdsburg Plaza, Windsor Town Green, Russian River, and Vineyards, and talk to us about the specifics you're seeking.
I give HPM 5 stars. They are amazing! Love where I live and where I'm renting from! The surroundings that my boyfriend and I are next to is wonderful, especially in this fall season! Very big place for what we are renting and very understanding. Had a couple of repairs and they immediately came out and fixed it!!! Thank you HPM! Thank you Pam!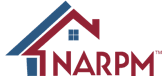 Healdsburg Property Management
Our Location
347 Healdsburg Ave Suite K
Healdsburg, CA 95448