Healdsburg Property Management
Over twenty years of Property Management Service in Sonoma County, specializing in single family homes, duplexes, and apartment buildings of 15 units or less. "You are not a number to us."
Owner and Tenant Portals COMING SOON!
Expert property management in Healdsburg, Windsor, and Cloverdale
Buying or inheriting a home that you intend to rent out is a fantastic opportunity. Your asset appreciates while your tenant contributes to your expenses and you have someone in place helping you to maintain and care for your home.
That's what happens when things go right.
California law has become complex for rental property owners, and it's easy to make an expensive mistake. It's easy to place the wrong tenant or misread the market and charge the wrong rental amount.
We're here to help. Healdsburg Property Management leads the market and the industry when it comes to managing Sonoma County residential homes. Leave your property to our care and let your investment home work for you.
The Best Resource for Property Owners and Investors in Sonoma County, from Cloverdale to Windsor, and Forestville to Mark West Springs
If you're not sure how to market your vacant rental home or what you need to know when you're choosing a tenant – we're here. When you have tenants in place but they stop paying rent or begin damaging your home – we'll take action. If you don't know how to handle the security deposit or what you're supposed to do when a tenant is moving out – we have a process for everything.
Our experience managing homes throughout Sonoma County has given us the ability to put together processes and procedures that work. We are streamlined and efficient when it comes to collecting rent, enforcing the lease, responding to maintenance, and managing finances. You won't have to worry about your property or your tenants.
Leasing Your Home to Qualified Tenants in Sonoma County from Cloverdale, Healdsburg and Windsor to Forestville and Mark West Springs.
Managing and Maintaining Your Rental Home in Sonoma County from Cloverdale, Healdsburg and Windsor to Forestville and Mark West Springs.
Following California Landlord and Tenant Laws
Free Rental Analysis
Understanding your property's rental value is critical to your success. While every landlord wants to earn as much as possible, we know it's important to understand the market and price your home in order to attract the best tenants quickly. You don't want a bad tenant in your home just because they're willing to pay more. Price your home right.
We can help. At Healdsburg Property Management, we take a data-driven approach to establishing your rental value. We look at your property and we compare it to your competition. We factor in things like condition, size, and location. We deliver a price that drives up your ROI.
Our experience renting a house through Healdsburg Property Management was fantastic! Pam was always reachable and willing to help us, not only during the booking process but also giving us recommendations on places to visit.
I highly recommend them as they went the extra mile to make our trip to Napa a great experience!
Healdsburg Property Management Loves its Tenants
We provide outstanding homes to outstanding tenants. The people who rent from us know that they aren't just living in a property – they're creating a home. And we support them every step of the way.
Current Tenants
Current tenants know that we're accessible and responsive. Whether it's help with school district requirements, a question about lawn care, or inquiries about maintenance, we are available by phone or by message. We're here to make sure our tenants have an excellent rental experience as well.
Future Tenants
If you're looking for a home in Healdsburg, Windsor, Santa Rosa, Geyserville, or Cloverdale, get in touch with us. We represent beautiful single-family homes in desirable neighborhoods with all of the comforts and amenities you're looking for.
Check out our available rental homes in Healdsburg Plaza, Windsor Town Green, Russian River, and Vineyards, and talk to us about the specifics you're seeking.
I give HPM 5 stars. They are amazing! Love where I live and where I'm renting from! The surroundings that my boyfriend and I are next to is wonderful, especially in this fall season! Very big place for what we are renting and very understanding. Had a couple of repairs and they immediately came out and fixed it!!! Thank you HPM! Thank you Pam!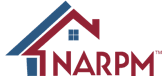 What People Are Saying About Us
---

May 11, 2020
Google
•
Healdsburg Property Management
•
Amanda

May 11, 2020
Google
•
Healdsburg Property Management
•
ANTHONY

Dec 15, 2019
Google
•
Healdsburg Property Management
•
Noelle

Nov 25, 2019
Survey
•
Healdsburg Property Management
•
Pat

Nov 25, 2019
Survey
•
Healdsburg Property Management
•
Kevin
If you'd like to learn more about our properties and what it's like to work with Healdsburg Property Management, get in touch. We'd be happy to talk more about our rental properties, our application requirements, and our leasing process.
Healdsburg Property Management
Our Location
347 Healdsburg Ave Suite F
Healdsburg, CA 95448