Landlords Tips, Tricks, and Tools
We love educating ourselves and staying on top of all the innovative systems that property management can provide. We also love to educate the people we work with, and that's why we began our property management blog. Take a look at the content we offer. It's relevant, timely, and it may answer a question you've been hesitating to ask.
We cover everything from screening tenants to responding to maintenance to collecting rent. We share a lot of tips, tricks, and tools, and we're all about helping landlords and tenants improve their rental experience. If there's something you'd like us to cover in a future blog – let us know! We're always welcoming ideas.
So far nothing but smooth sailing with this company! I found a nice property, they made time to show it to me, they went out of their way to work with my schedule and it has been a great experience. If looking for a short term property or a long term rental, I encourage you to give them a call. You won't be dissatisfied!
How risky are you willing to get?  When it comes to your Sonoma County rental properties, we hope you lean towards a risk-averse approach. Renting out a home or a portfolio of properties comes with a lot of risk, and you want to minimize it as much as you can - even...
read more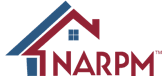 Healdsburg Property Management
Our Location
347 Healdsburg Ave Suite K
Healdsburg, CA 95448