Owner and Tenant Portals COMING SOON!
Landlords Tips, Tricks, and Tools
We love educating ourselves and staying on top of all the innovative systems that property management can provide. We also love to educate the people we work with, and that's why we began our property management blog. Take a look at the content we offer. It's relevant, timely, and it may answer a question you've been hesitating to ask.
We cover everything from screening tenants to responding to maintenance to collecting rent. We share a lot of tips, tricks, and tools, and we're all about helping landlords and tenants improve their rental experience. If there's something you'd like us to cover in a future blog – let us know! We're always welcoming ideas.
So far nothing but smooth sailing with this company! I found a nice property, they made time to show it to me, they went out of their way to work with my schedule and it has been a great experience. If looking for a short term property or a long term rental, I encourage you to give them a call. You won't be dissatisfied!
Sonoma County is a unique place in every sense of the word. If we were to carve it right out of the state of California, it could be its own civilization and completely self-sustaining. It has everything you need; agriculture, meat, dairy, wine, and a high rate of employment, particularly in high-paying industries like healthcare and technology.
read more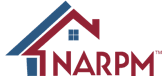 What People Are Saying About Us
---


Nov 25, 2019
Survey
•
Healdsburg Property Management
•
Verified User

Nov 25, 2019
Survey
•
Healdsburg Property Management
•
Verified User
If you'd like to learn more about our properties and what it's like to work with Healdsburg Property Management, get in touch. We'd be happy to talk more about our rental properties, our application requirements, and our leasing process.
Healdsburg Property Management
Our Location
347 Healdsburg Ave Suite F
Healdsburg, CA 95448